After 14 years of driving a SUV, I am driving a mini-van again! We have found that we rarely all drive in one car anymore and at $75 per tank of gas, we've been spending a small fortune.

Last week I traded in my Ford Expedition for a Toyota Sienna.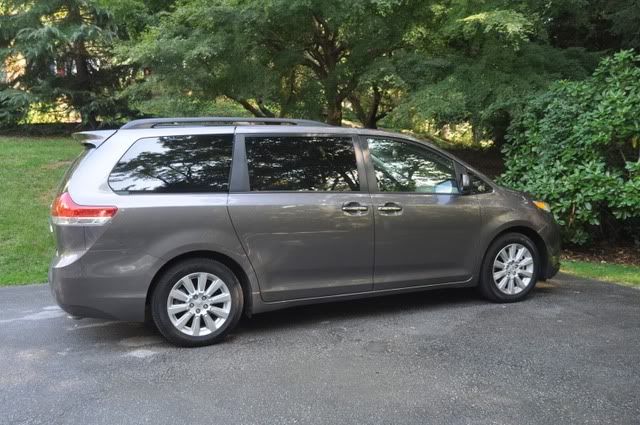 I LOVE IT! It has two sunroofs, windows that open in the second row, a dual screen tv (so you can watch a movie and play a game system at the same time (which won't be happening since all of my kids are big pukers in the car and that would put them right over the edge), reclining captains' chairs in the second row, and a navigation system that was great the other day when I got lost.
The kids LOVE it! As do their friends. Every time someone new gets in the car, Kellen acts like a salesman pointing out all of the cool features.
The twins also let their friends ride in the reclining seats!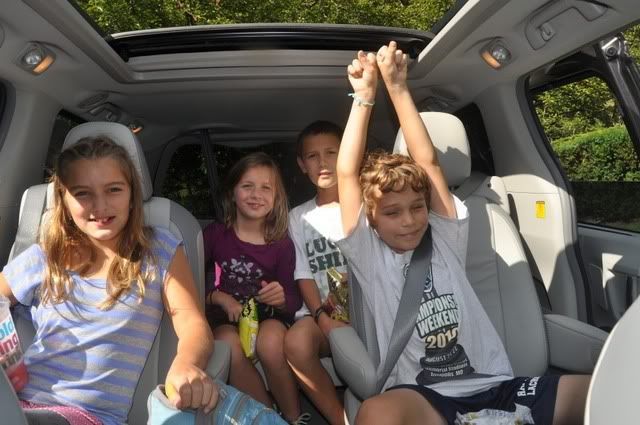 Yes, those are snacks you see, but I didn't let them eat in the car...at least not this week!