My favorite thing to do in October is to go to North Run Farm and take the kids through the corn maze. This is the first year that we actually tried to find all of the stations within the maze. We all started out together and then decided to split into teams.
Ammy and I were on the same team. Have I mentioned before that I am directionally challenged? We got off to a rocky start.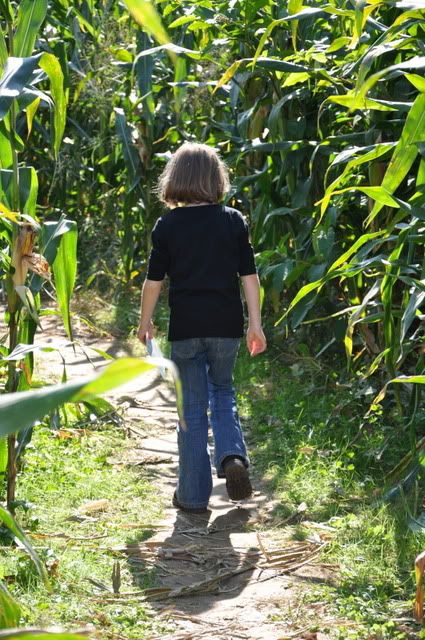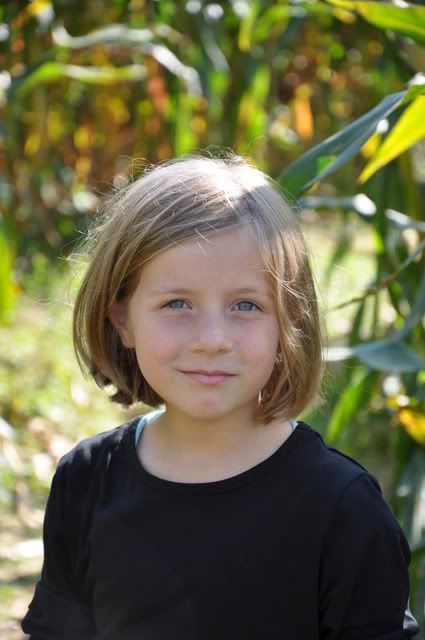 We met up with Allie and Kellen at one of the stations. Turns out they are directionally challenged too as they spent about 20 minutes walking around in circles. They still beat us though-they found one more station than we did.
There's also a pumpkin patch.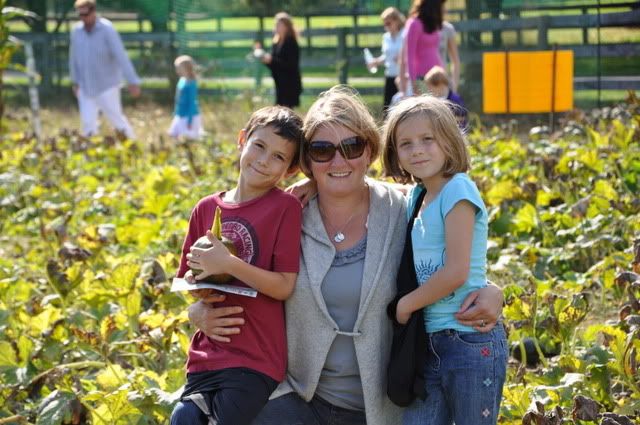 You'll notice that you still can't see her braces...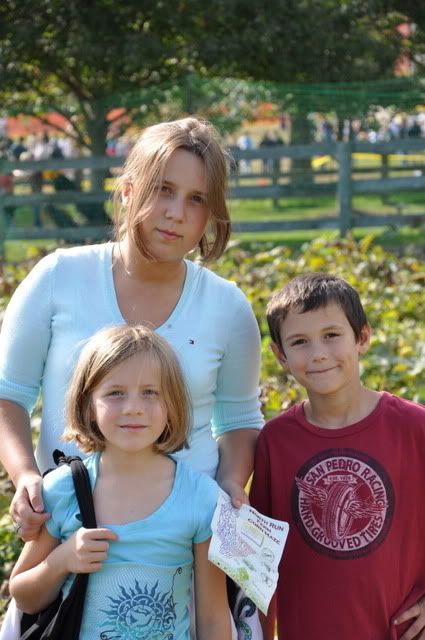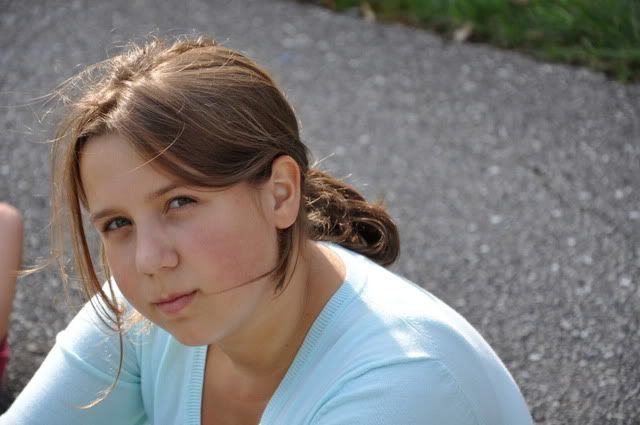 One of my favorite things at North Run Farm is the corn stalk tee-pee.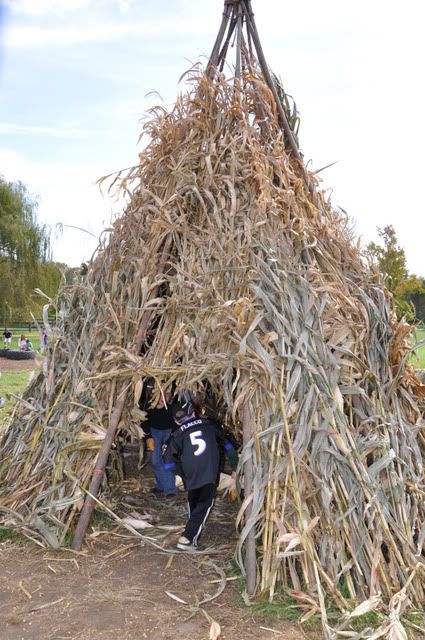 The animals are pretty cute too...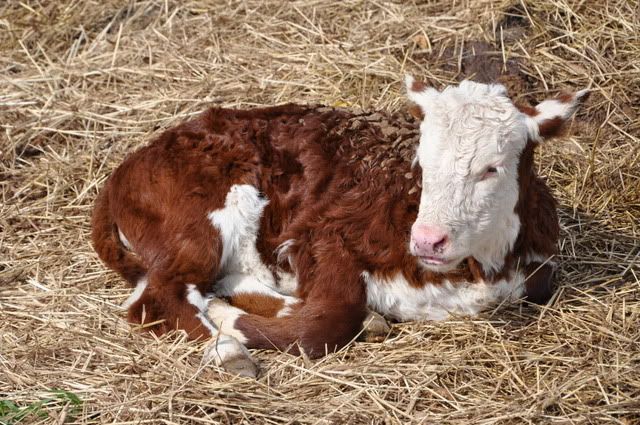 Especially this one!