International hero Emmanuel Yeboah returned to McDonogh on Friday, February 26 for the launch of Mission Emmanuel, an effort spearheaded by four seniors to ship a large crate of bikes to Ghana. Despite snow showers and high winds, Yeboah joined students as they loaded hundreds of bikes into a shipping container
.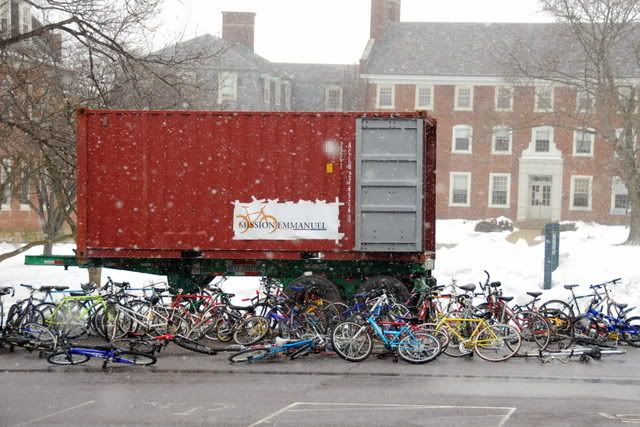 We did our part...we took 6 bikes.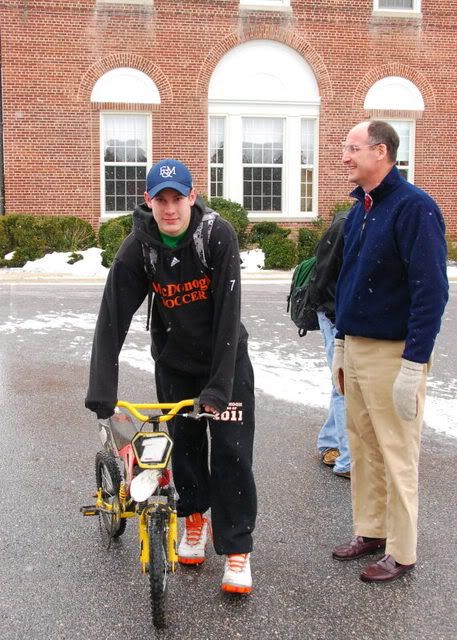 This guy really did his part. He heard the four seniors on the radio and drove down from Harrisburg, PA with over 40 bikes!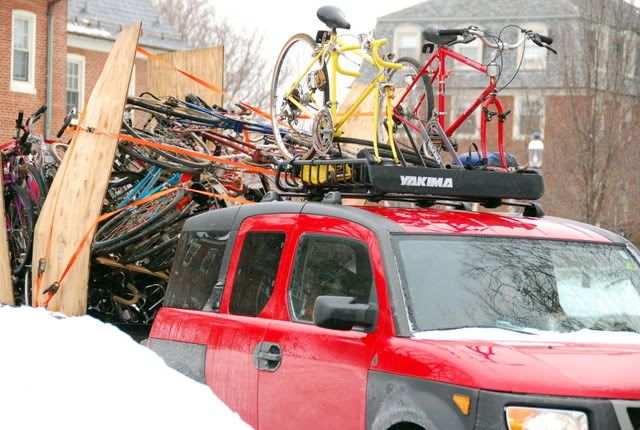 If you have bikes you would like to donate, take them to Race Pace bike shop in the St. Thomas Shopping Center, 9930 Reisterstown Rd by tomorrow, March 10 or drop them off on campus by March 11th.