My kids have been watching Minute to Win It a lot lately. I have to say that it is a pretty fun show to watch.

This morning I found Ammy playing Ka-Broom in my kitchen. The object of the game is to hit the marshmallow off of the plate with a broom handle and catch the flying marshmallow in a cup.

She must have practiced it 1,234,789 times.
SUCCESS!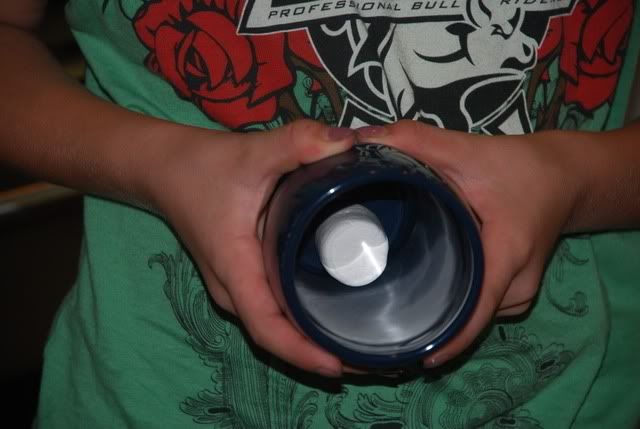 We're taking this show on the road!