So, some of you might not know this, but I LOVE to gamble! Not craps, not roulette, not blackjack, not poker, but slots. Give me a slot machine and a bunch of nickels (well dollars now) and I am a happy camper.

Imagine my delight when I found out that my layover was in Las Vegas!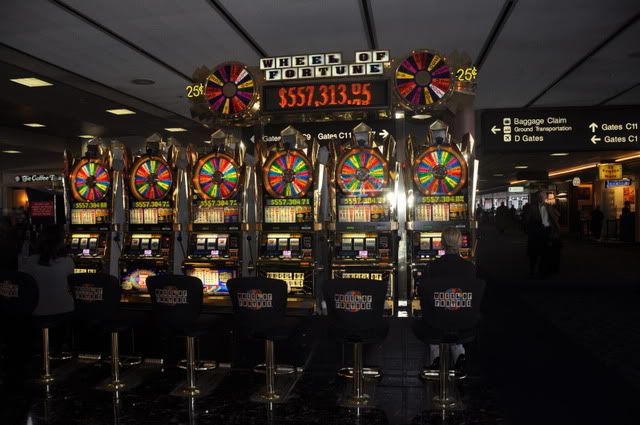 I have to set a limit on what I am willing to lose or else I will just keep spending thinking that I am one dollar away from the big money!
I spent $11 and won $25!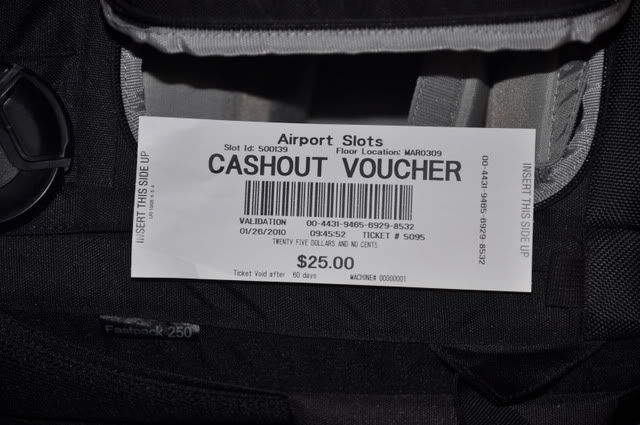 You got to know when to hold 'em; know when to fold 'em. ...Know when to walk away; know when to run. ...enough for countin' when the dealin' is done...