After many hours of sleeping on the couch and watching tv, Tristan ventured outside yesterday afternoon.
We do own boots and snow clothes, but you would never know it by looking at him.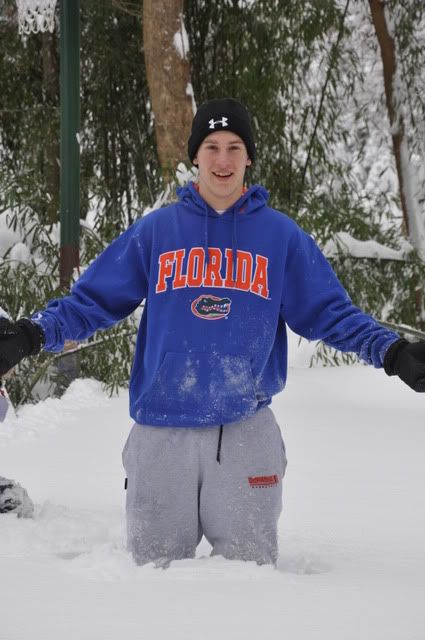 He has always wanted to be able to hang on the rim of the basketball hoop so with all the snow on the ground he had a plan. He took my step stool over to the hoop and climbed up.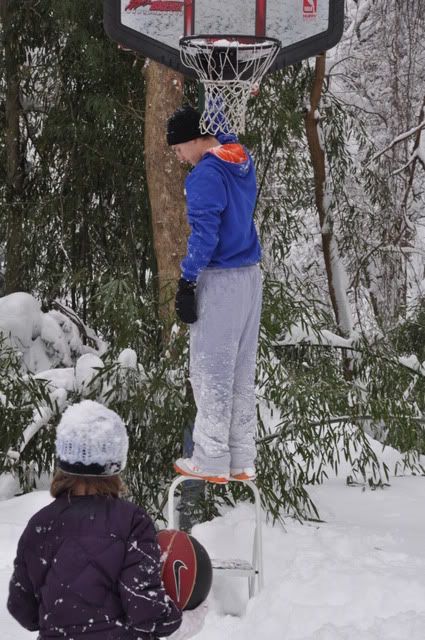 Then he grabbed the rim. It was Ammy's job to remove the stool so that it would look like he had jumped up and grabbed the rim in the pictures.
He made it...
again
...