Junkanoo music is the local music of the Bahamas. Junkanoo music is a rich, expressive style of percussive music with heavy African influences. Traditional Bahamian weddings often include a Junkanoo rush-out, which is a parade of musicians dressed in masks and armed with cowbells, whistles, and drums.

This group of musicians was our "surprise" entertainment at the rehearsal dinner.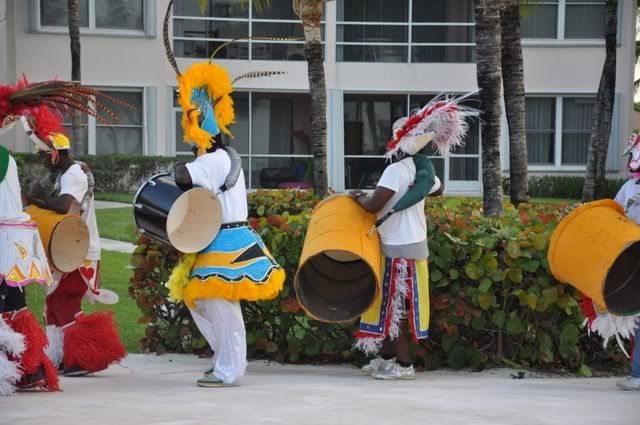 After they marched around the pool most of the guests joined in the dance. The headresses were passed from guest to guest.

These are our friends, Connie and Dan, from Chicago.

Tony in his headdress!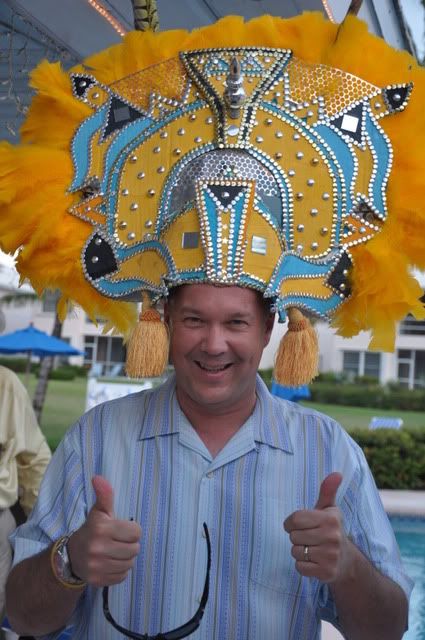 The bride and groom led the festivities...