I have always loved kids' artwork and my office is covered in masterpieces that my kids have created over the years. Ammy, my 8 year old, is always creating, cutting, drawing, painting, gluing, etc.

Recently I came across a photo project on someone's blog. I can't find the link right now, but the person took old black and white photos and used a circle punch to cut the photos. She then made a collage out of them in a shadow box. I decided I wanted to do that with old family photos and pulled my circle punch out. It's been sitting on my desk for several weeks.

The other day, Ammy got my circle punch and started creating. She, along with every 8 year old girl, is totally into peace signs. She made an entire pile of peace signs and then I had an aha moment.

I gave her the shadow box and here is the end result: I love the colors!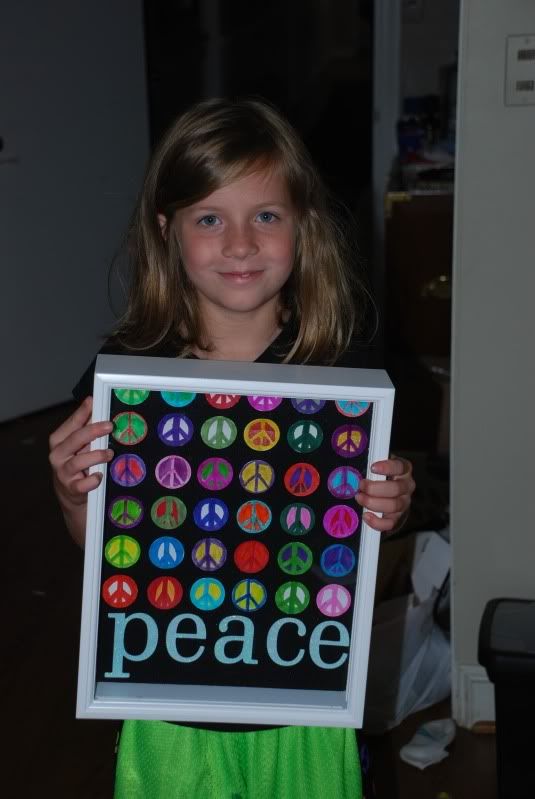 It will be hanging in her bathroom...she just informed me that I have to paint the bathroom before she hangs it up in there!
We are linking to:
The DIY Project Parade, Making the World Cuter, Between Naps on the Porch , Made by You Mondays, Keeping it Simple, Today's Creative Blog