Is there anything better than the combination of summer tomatoes, fresh mozzarella and basil?

I made this recipe the other day and it was out of this world.
Insalata Caprese Kabobs with Balsamic Vinegar Reduction and Eros Pista Paste

(recipe from Tassa Hampton on Grill It! with Bobby Flay)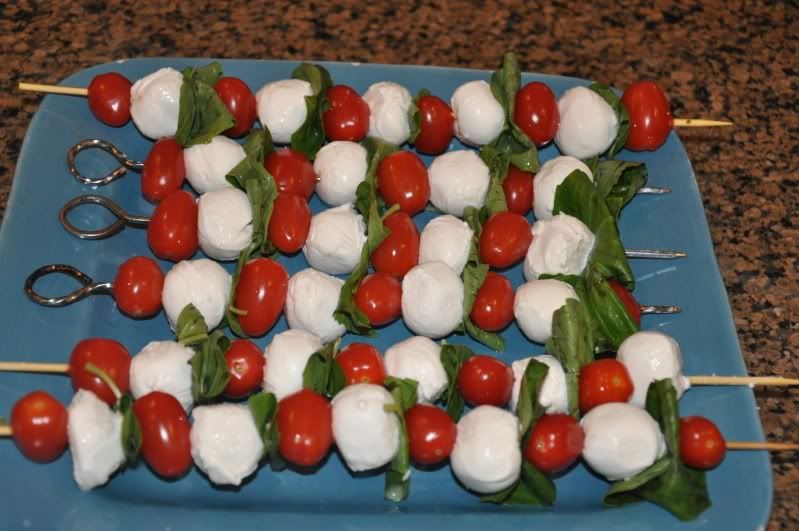 1 cup balsamic vinegar

1 small container cherry tomatoes
1 (8-ounce) container fresh mozzarella


1 bunch large fresh basil leaves

Extra-virgin olive oil, as needed

Salt and freshly cracked black pepper

4 teaspoons Eros Pista or fresh Hungarian paprika, optional

Special Equipment: 4 (18-inch) metal skewers
Directions
Preheat a grill to medium heat.
To make the sauce, pour the balsamic vinegar into a small saucepan and reduce very slowly on low heat. Stir occasionally until it reduced to the consistency of syrup, approximately 10 minutes.
Onto a skewer, layer 1 cherry tomato, 1 piece of fresh mozzarella and 1 large folded basil leaf. Repeat this pattern until 2 inches are left on the end of the skewer. Push the ingredients down towards the bottom tip for easy handling of the tops. Repeat with the remaining skewers and ingredients. When the skewers are ready to grill, put them onto a large piece of foil, brush them with olive oil, and season with salt and pepper, to taste. Transfer the sheet of foil with the skewers onto the grill and shut the lid until the cheese begins to melt, about 3 minutes. When finished, pull the skewers from the heat by gripping the sides of the foil. Drizzle each skewer evenly with the balsamic reduction and sprinkle each with 1 teaspoon of Eros Pista. Transfer to a serving platter and enjoy!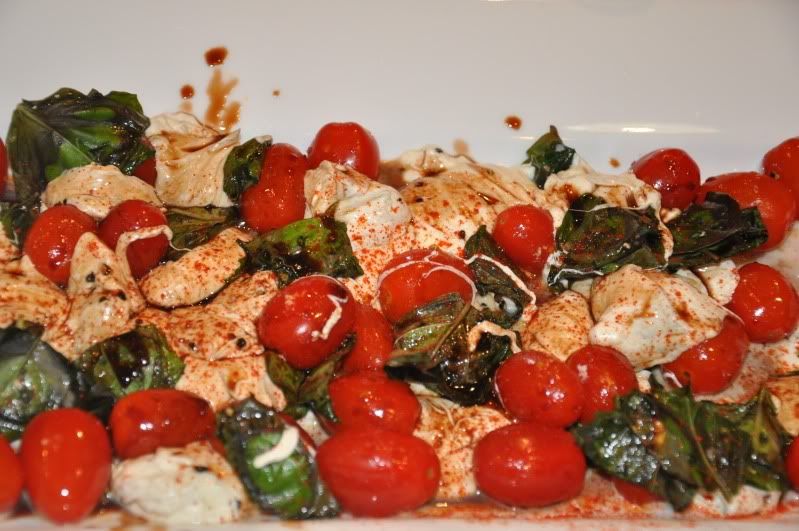 I also made Turkey Burgers with lemon honey mustard and goat cheese. They're a new family favorite.