While on my Girls' Weekend Away in October, my friend, Maureen and I saw these signs at South Moon Under and we both wanted to buy them. They were outrageously priced and I turned to her and said, "We can so make those."
Famous last works. Today is THAT day.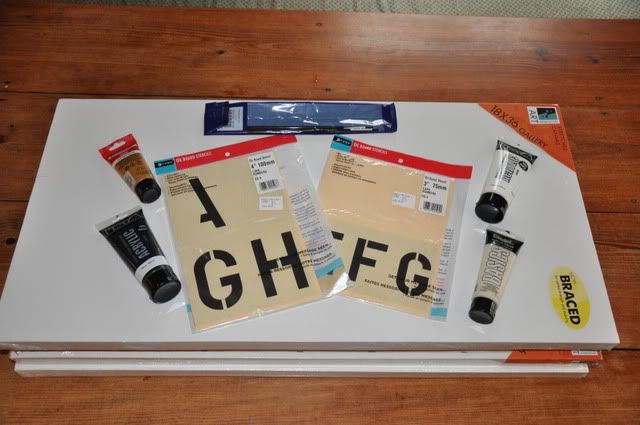 I'll be back with a progress report...