It's hard to believe that it was 60 degrees earlier this week! It started snowing at 9:30 this morning and has been snowing ever since.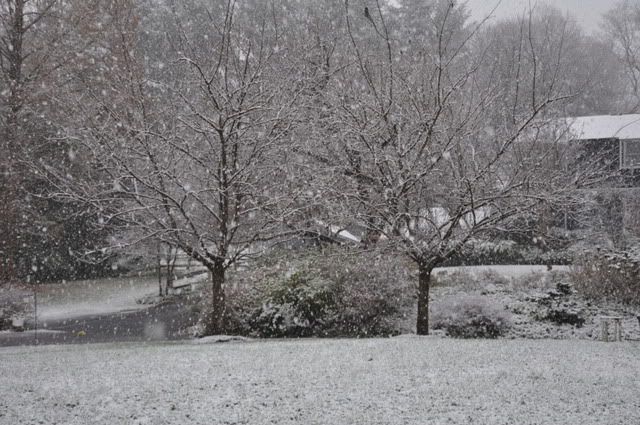 Basketball games and soccer parties canceled for the day.
I'll just have to sit by the fire and knit.
Darn.
P.S. I told you I had a new obsession!