The other night I received a phone call from my friend, Lisa, offering me tickets to go see WWE's Monday Night RAW in Baltimore. I knew that Kellen would love to go so I called another friend and she and her son went with me, Kellen and Tristan.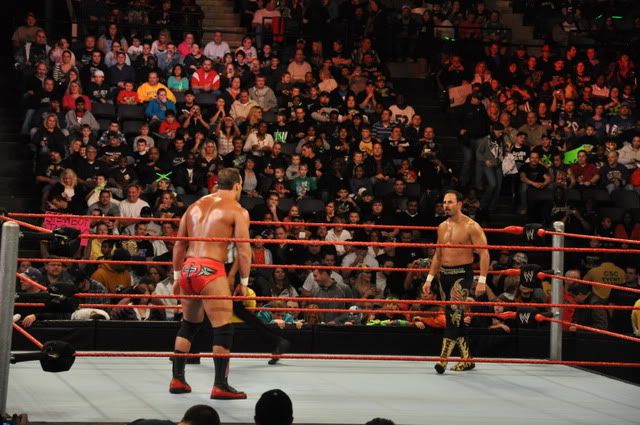 I should have known that it was going to be a different crowd when we pulled into the parking garage at the arena. I park in this garage all the time and I have never seen a police officer taking money at the ticket booth. (Clue Number One)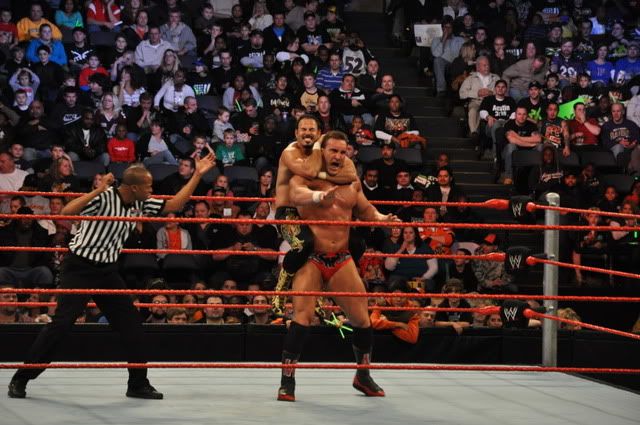 The police officer looked at me and my friend and asked if we already had tickets for this event (Clue Number Two)
.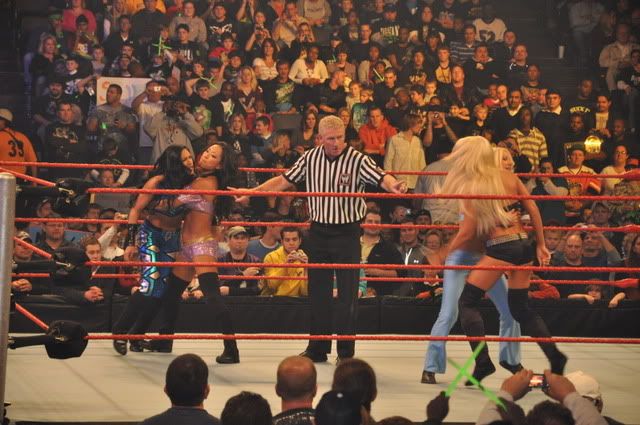 It was unlike anything that I have ever seen.
Haven't these women heard of ponytails?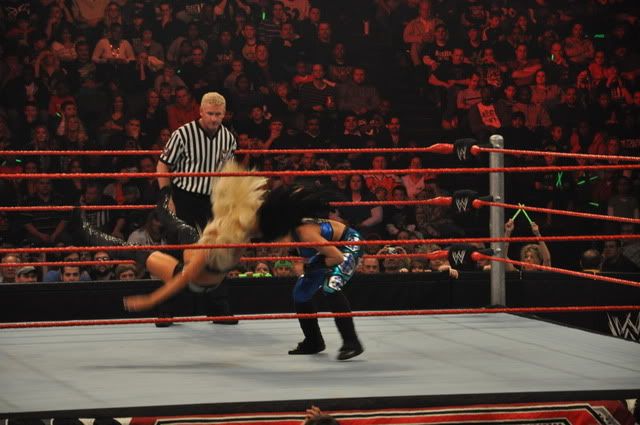 Verne Troyer (Mini Me from Austin Powers) was the guest host. Did you know that he is only 2 feet 8 inches tall?
The crowd was totally into the different matches and many of the people made signs that they held up throughout the night. They also held up glow sticks in a "X" for Tag Team, D-Generation X. Scary how this team has such a following.

The outfits were skimpy and the bodies were huge. Do you think these guys take steroids?
Grown men walk around with plastic belt souvenirs.
Where do these people store the belts when they are at home?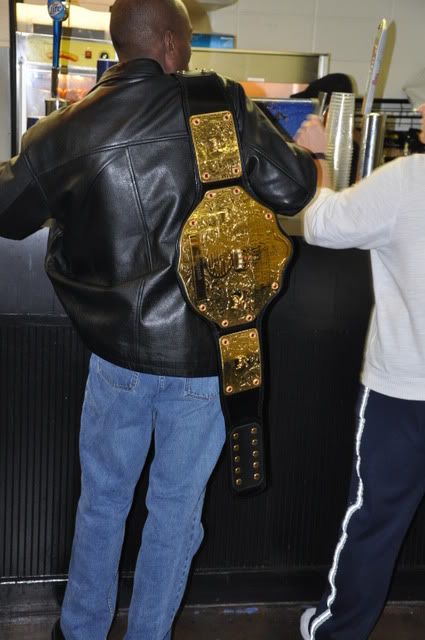 Kellen was totally into the X thing!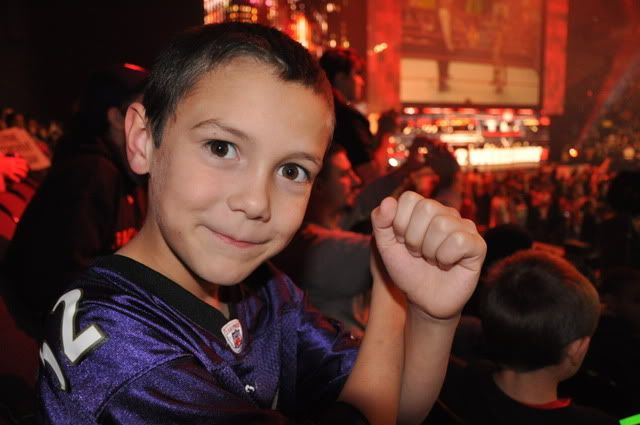 The worst thing about going to Monday Night Raw was looking across the arena and seeing people who knew us! My brother-in-law and nephews were there too! I will never live this down!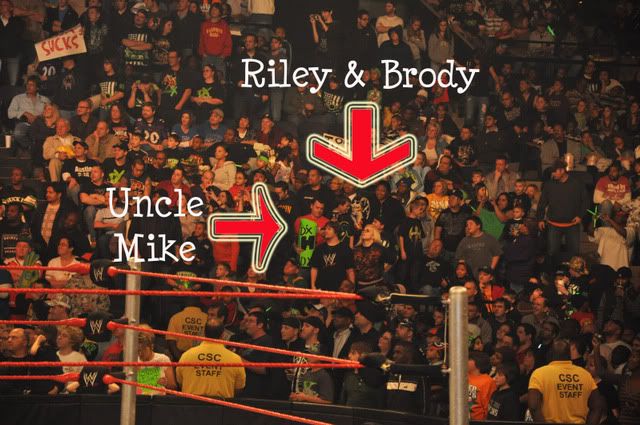 Before you know it, I'll be going to tractor pulls and monster truck jams.