So, yesterday was day one of the birthday party extravaganzas.

We decorated with palm trees, umbrellas, lanterns, parrots and all things pink, blue, orange and green.
We made dollar store flip flops with fabric scraps. Someone told me you can do the same thing with balloons. Might have to try that sometime!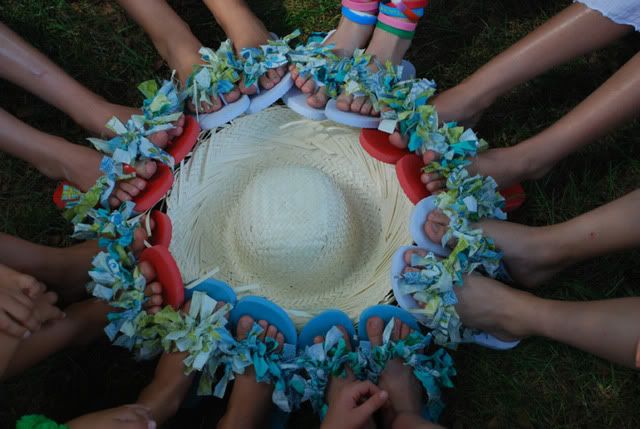 We did the limbo. There were some really flexible girls at the party!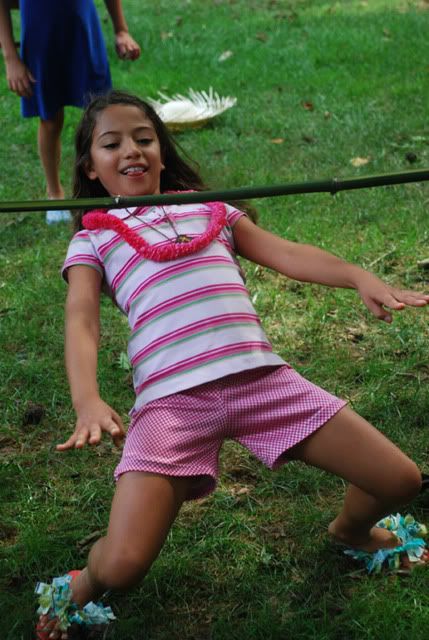 We made candy leis.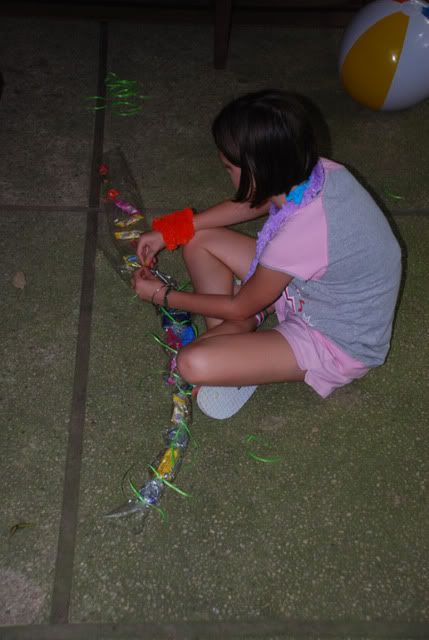 We wore really big sun glasses.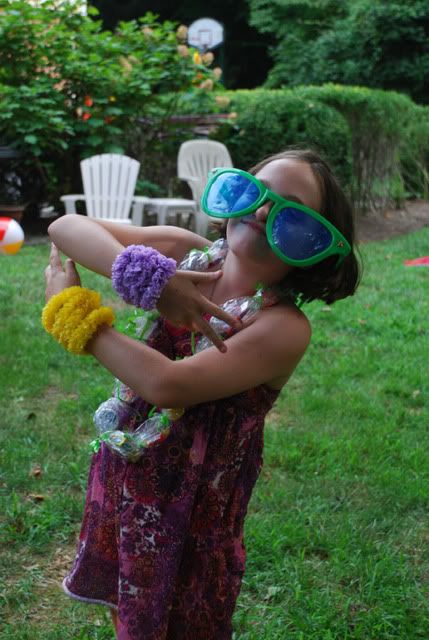 We did relay races with hippity hops and water balloons.

We made sponge balls
.
We soaked the sponge balls and attacked Tyler.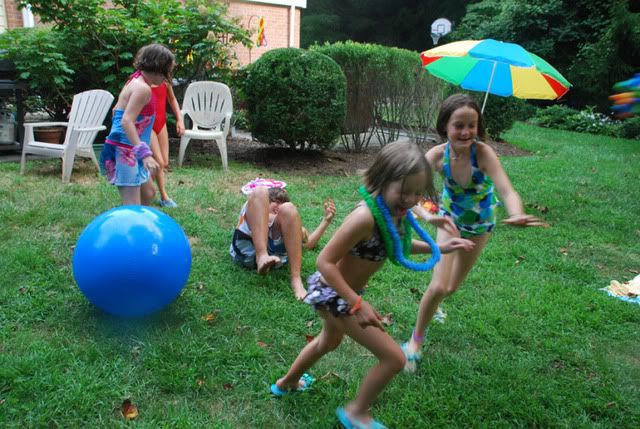 We drank a toast to the birthday girl in margarita glasses coated with sugar and filled with lemonade and a paper umbrella.
We ate the yummy chocolate cake that Allie made.

We learned the hula.
We launched the rocket (not originally part of the tiki party).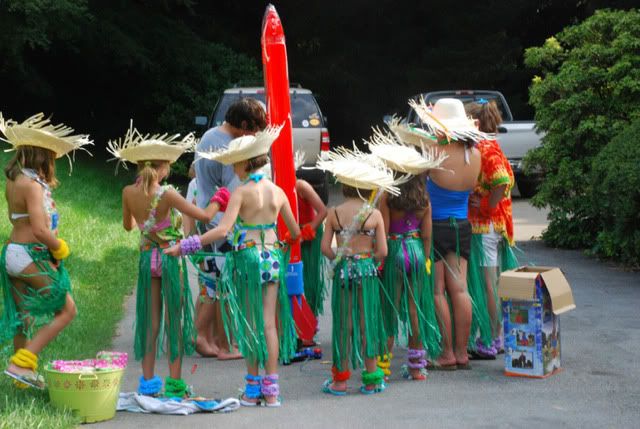 We attacked Tyler again with water balloons.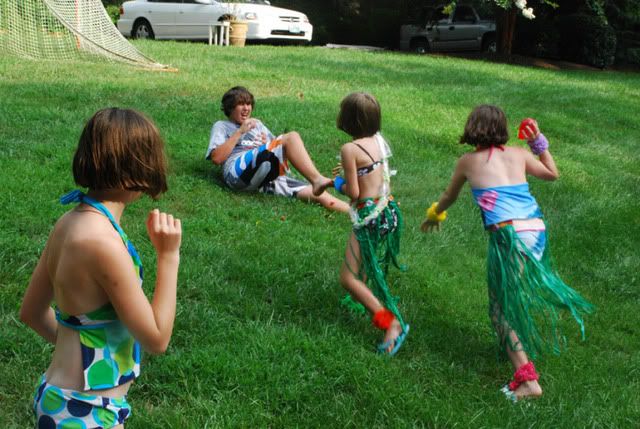 Then everyone went home and mom went to bed!
Eight is great!
Now, I'm knee deep in all things knight. God help me!