Big plans are underway for Ammy's 8th birthday. She is having a tiki/beach party here at the house. Yesterday, we made the invitations. They are messages in a bottle. We put a couple of inches of sand, four shells and a rolled up invitation in each bottle.
Then we used a footprint punch and made nametags that we tied around each bottle.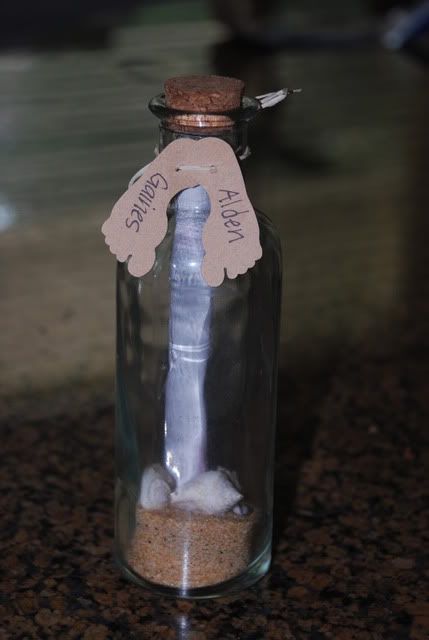 This is the actual invitation that was rolled up inside of the bottle.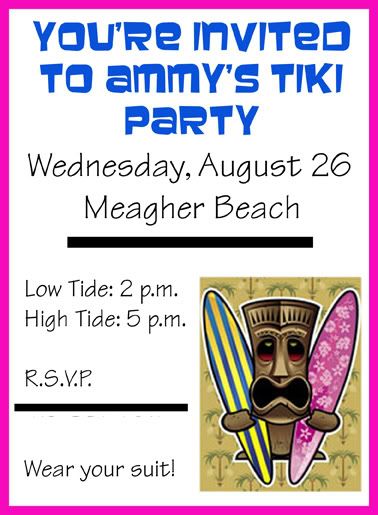 Ammy had a lot of fun hand-delivering her invitations.

These sponge balls are one of the activities that we will be doing at the party. We will also be decorating flip flops that I found at the dollar store.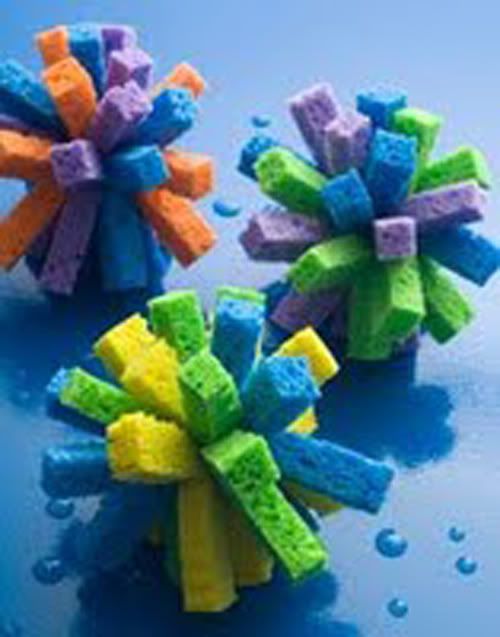 These are the party favors for the guests. I found towels at $5 Below and my friend embroidered them for me. She just started her own business--check her out here.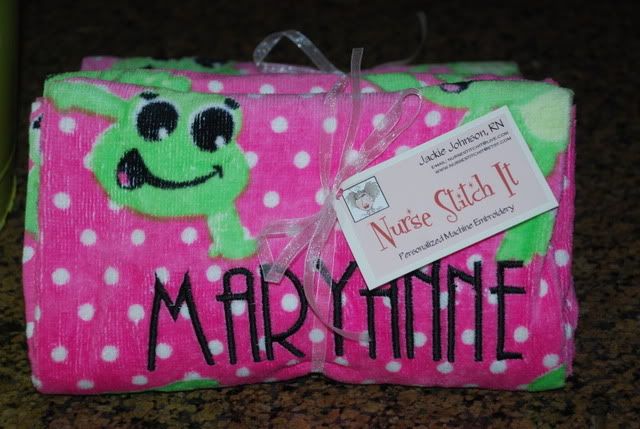 I will post more pictures after the party. I'm off to make invitations for Kellen's medieval party. If you have any ideas for party games or crafts, please let me know!