Here is the latest member of our family. We call him 8 point and he has been in our yard for the past couple of days. We have an acre of woods surrounding our house and we often have does and fawns, but rarely do we see "the poppa" hanging in our yard. For some reason, we have a lot more deer this year than we usually do.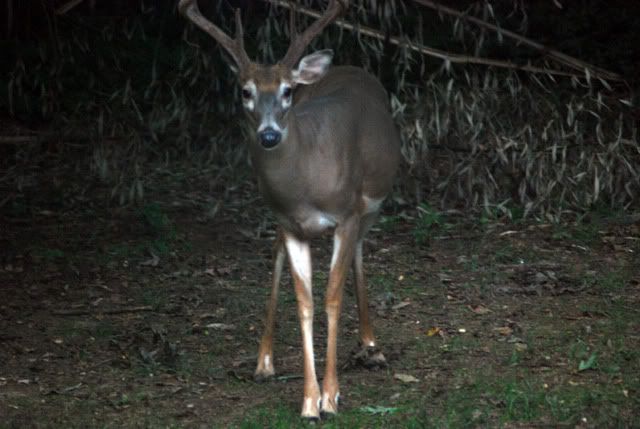 He is in our yard at all times during the day, although morning and late afternoon appear to be his favorite times.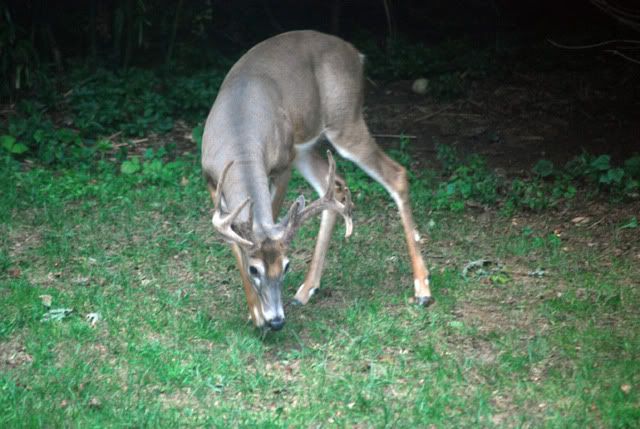 It takes a lot to scare him away. Usually when he hears us, he looks up and wags his tail like a dog.

He needs to move on since he has obviously created his share of offspring. Yesterday, we had five deer in our yard-one doe and the rest were babies.