This was the view of King Titus when we woke up on Saturday morning. I seem to recall the same view of a different fish 8 months ago. We finally managed to pull off a fishuneral last night. (Thank goodness because he was starting to stink).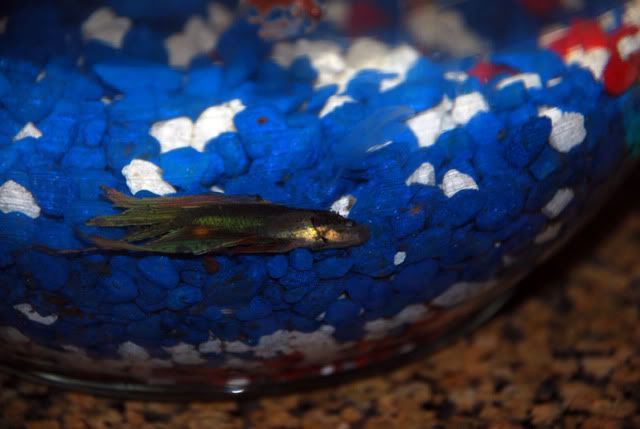 Ammy loves to lead the service. She always says a few words and asks those in the crowd to add their comments. I decided it would be inappropriate to add how happy I am that I no longer have to clean out the fishbowl so I just kept my mouth shut and took the pictures.
Flushing the fish.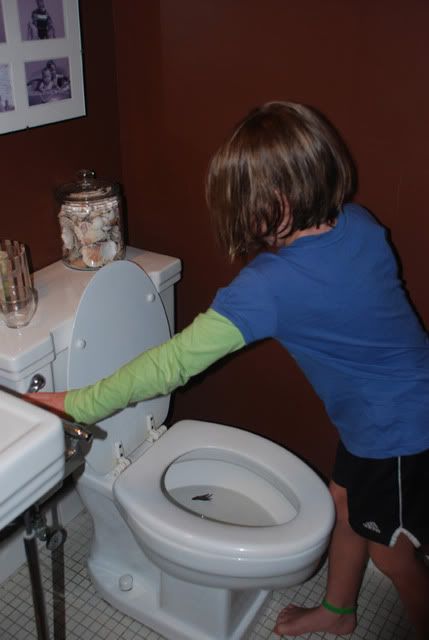 Goodbye King Titus.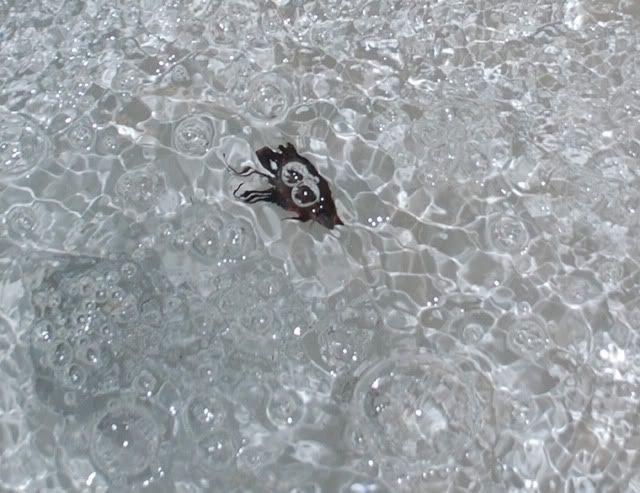 Some of us will miss you.