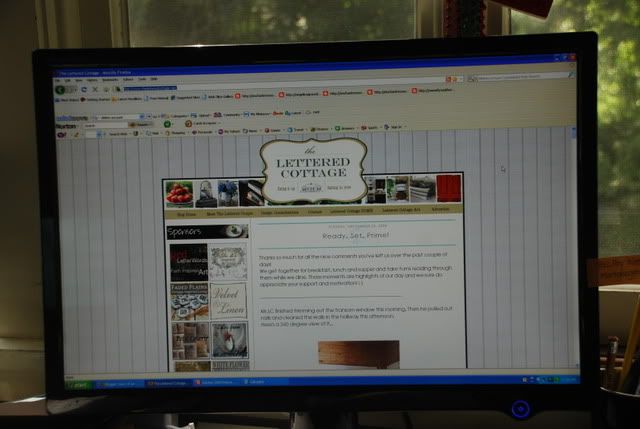 Here are some of my latest finds...



http://www.theletteredcottage.net/


Layla and her husband document their home improvement projects on this fun blog. She also is an awesome decorator and offers her services on her blog.



http://enchantresses3.blogspot.com/


This blog is written by 3 sisters and includes lots of diy craft projects and party/shower ideas.



http://www.houzz.com/


This site is a decorating gallery for the home.



http://thebigmamablog.com/


Big Mama lives in Texas and is an absolute scream. She documents life with her camouflage gun-toting daughter (for hunting purposes) and hosts Fashion Fridays. If you need to learn how to tie a scarf, check out this video.



http://lifeongrace.blogspot.com/


Edie homeschools her children and has a really cool house. She has tutorials on her blog for painting furniture.



http://bashfulevents.blogspot.com/


This site sells kits full of everything you need for birthdays, announcements, showers and holidays. Check out this Princess Party
.

Please leave me a comment if you know of a blog I must see!