The Class of 2011 received their rings yesterday
.
(Tristan's is on the left)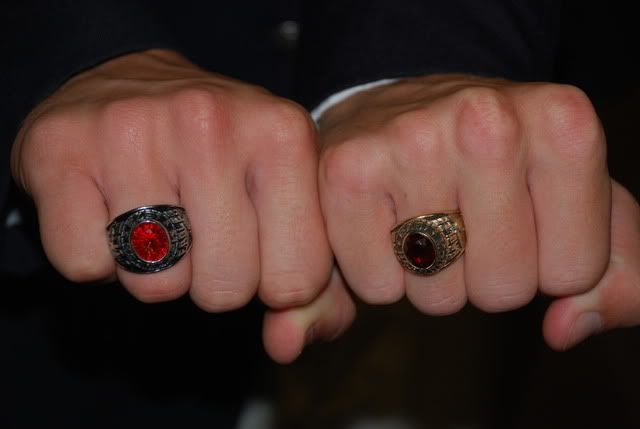 Please tell me how this sweet young thing
turned into this sweet young man so quickly. 2011 used to seem so far away. It's not. It makes my heart hurt to think that in just 2 years he will be off to college.